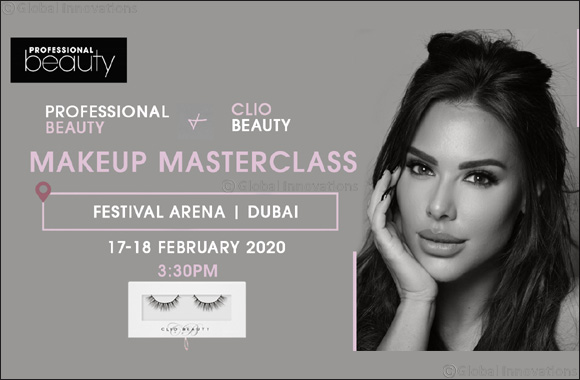 Dubai, United Arab Emirates, February 12, 2020: Jacqueline Clio is an influencer and owner of international brand Clio Beauty, who are set to take the mainstage at Professional Beauty GCC on February 17 & 18 to host a make-up masterclass, in collaboration with beauty influencer Dina Akesbi for the launch of their exciting collaboration.
Dina Akesbi will be joining Jacqueline on the mainstage on the second day of Professional Beauty GCC (18th Feb) at 3:30pm to announce the lash collaboration. Not to mention that Jacqueline will be sharing beauty tips and tricks using the new lash collection, as well as demonstrating how to take a makeup look from day to night on a model.
The London based lash company can be found in over 300 retail spaces across the UAE. From lashes to make-up application tools, Clio Beauty has fluffy and perfect lashes that are reusable for up to 25 times.