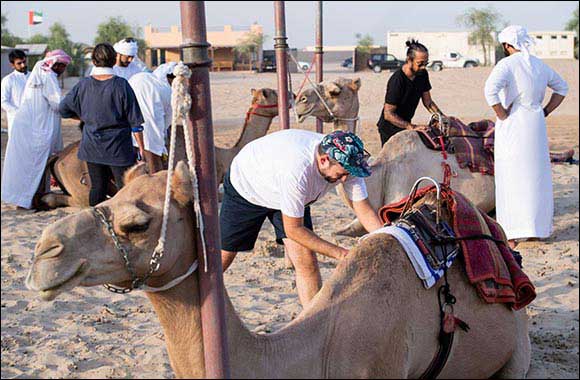 Dubai, 09, September 2021: On the sands of time, a group of camel riders embarks on a journey every year to explore the beauty of nature and relive the old Bedouin way of life. One needs to prepare for this adventure in advance and be set for an exceptional experience.

This comes with the one and only event in the world that opens the door for training at a dedicated camel farm in Dubai, after which participants will be shortlisted to join the upcoming edition of the Camel Trek, organized by Hamdan Bin Mohammed Heritage Center (HHC).

HHC has announced that registration is now open and the last day to register and be part of this learning experience is 15th September2021.

"This event resembles a dialogue among civilizations. Throughout the past years, we have witnessed a growing number of participants representing diverse countries of the world. As customary, the Center has dedicated a camel farm with experts in the field to conduct the training in alignment with COVID-19 precautionary measures. Registrants will be divided into groups in accordance with the preset time schedules. Since we will have a shortlisting process to choose participants who will embark on the upcoming 8th edition of the Camel Trek, the door for training is open for those interested, even if they didn't join the annual Camel Trek", said Hind Bin Demaithan Al Qemzi, HHC's director of Events.

"This training is an opportunity for a learning experience immersing different nationalities in our national cultural heritage", added Hind.