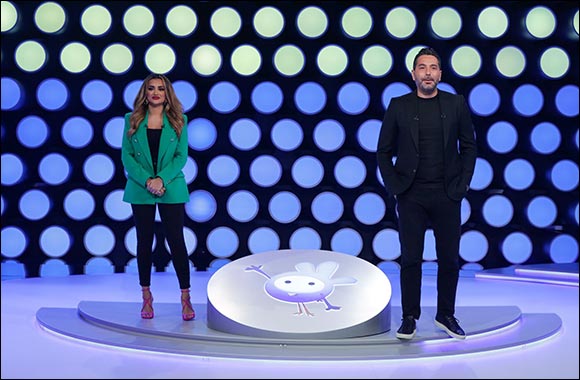 Winning numbers are 7,9,17,19,21
139 winners shared the second prize of AED 1,000,000
AED 12,421,750 in total prizes given away to 3349 winners
United Arab Emirates, Dubai, 7 August 2022: For the first time in the history of Mahzooz, the top prize of AED 10,000,000 was claimed by two winners, who took home AED 5,000,000 each, in the 88th weekly draw, which took place on Saturday 6 August 2022 at the Mahzooz UAE studios.
Close on the heels of three top prize wins a few weeks ago, the 88th weekly draw witnessed the creation of two new multi-millionaires!
The lucky top prize winners scooped up AED 10,000,000 after matching all five numbers which were 7,9,17,19,21. While the top prize winners' lives have changed forever, the 88th Mahzooz draw saw 3349 other winners walk away with substantial prize money totalling AED 12,421,750.
As many as 139 winners matched four out of five numbers and shared the second prize of AED 1,000,000, taking home AED 7,194 each. As always, there was a guaranteed raffle draw where three participants shared AED 300,000 among them. The lucky raffle winners who received AED 100,000 each were Gopalakrishnan, Sathish and Mohamed from India, with 17770562, 17630063, 17597618 as winning raffle numbers respectively.
Participating in Mahzooz is as simple as registering via www.mahzooz.ae and purchasing a bottle of water for just AED 35. Each bottle gives participants one-line entry into the grand draw and another entry into the raffle draw, therefore doubling their chances of a win. The top prize of AED 10,000,000, second prize of AED 1,000,000 and third prize of AED 350 are up for grabs every week. Mahzooz also holds a weekly raffle draw where three guaranteed winners cash AED 100,000 each. The bottles that are purchased are channelled through Mahzooz's community partners to hydrate those in need.
Operated by EWINGS, Mahzooz, which means "lucky" in Arabic, is the UAE leading weekly draw and it offers participants a life-changing opportunity with AED millions to be won every week.
While it is committed to changing lives through its generous prize money, Mahzooz also strives to contribute to the community through its ongoing CSR program.