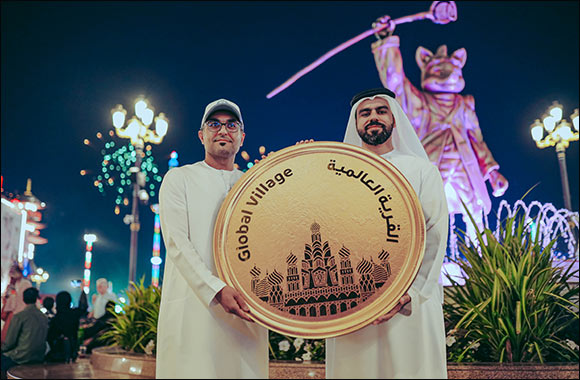 UAE, Dubai, November 25, 2022: Global Village, UAE and the wider region's leading multicultural family destination for culture, shopping, and entertainment, today announced that Sharjah resident Mr. Muhammad Hussein Jaziri, was the lucky winner of AED 27,000, after finding the Global Village Golden Coin in his VIP pack.

Global Village VIP Packs which sold out in record time each contain a host of benefits and offers as well as a range of premium experiences. Exclusive for Season 27 a Golden Coin was hidden inside one VIP Pack, with the lucky recipient winning a cash prize of AED 27,000.

Living in Sharjah for over 30 years Jaziri has been a loyal Global Village guest since its inception. He was delighted to find the Golden Coin in his VIP pack and he is looking forward to shopping and dining at Global Village with his family and friends throughout Season 27.