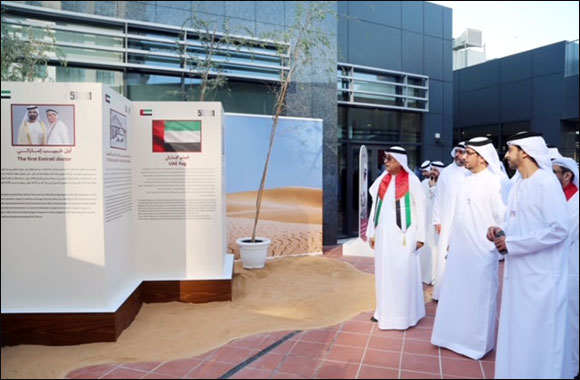 United Arab Emirates, November 28, 2022: The Dubai Health Authority (DHA) celebrated today the 51st UAE National Day at its headquarters in Dubai.
His Excellency Awadh Seghayer Al Ketbi, Director-General of the Dubai Health Authority(DHA) congratulated on his behalf and on behalf of all employees of the DHA, President His Highness Sheikh Mohamed bin Zayed Al Nahyan ( May God protect him) and His Highness Sheikh Mohammed bin Rashid Al Maktoum, Vice-President and Prime Minister of the UAE and Ruler of Dubai ( May God protect him), Their Highnesses Supreme Council Members and Rulers of the Emirates, and the people of the UAE.
Al Ketbi said that this day is a proud day for the UAE and its people. He said: "Today, we reflect on our achievements and successes during the last 51 years and aspire to be more prosperous in the next fifty years."
Several stands with traditional cooking, traditional activities such as henna painting were organised. DHA also presented a history of the development of the health sector in the UAE.
Staff members celebrated the occasion with much fanfare and enthusiasm.