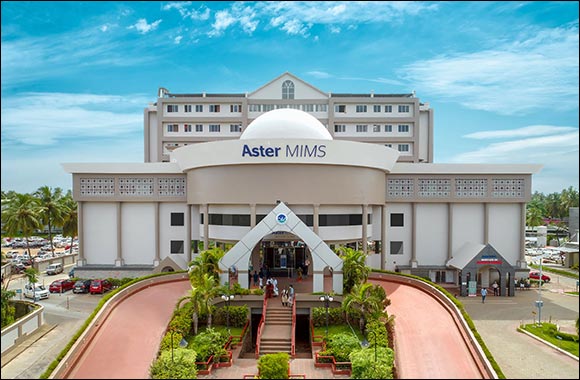 United Arab Emirates - April 14, 2021: North Kerala's famous hospital Aster Mims Kozhikode offers Surgeries and treatments at free of cost to financially-weak children. Surgeries like Liver Transplant costing around Rs. 20 lakhs, Bone marrow Transplant costing around Rs. 25 lakhs, Kidney Transplant costing around Rs. 8 lakhs and Cancer Treatments among others are providing without charging any fee to the financially-weak children.
As part the 20th anniversary celebrations of Aster Mims in Kerala, the free of cost treatments are providing in accordance with the suggestion of Aster Mims Chairman Padmasree Dr. Azad Moopen. The funds for free surgeries and treatments are raised by Aster DM Foundation, Mims Charitable Trust and other Voluntary Service Organisations jointly.

Besides free of cost surgeries, Aster Mims Kozhikode is North Kerala's one and only hospital providing DBS (Deep Brain Stimulation); the most effective treatment for Parkinson's disease. It is notable that Aster Mims offers treatments at comparatively low cost too. Aster Mims Kozhikode has successfully done 50 plus liver transplant surgeries in this Covid-19 pandemic period. And it is the only hospital in North Kerala that completed more than 150 liver transplant surgeries successfully till now. It is admirable that the success rate of the surgeries is 90 % which is at par with the international standard. Among the 50 liver transplant surgeries conducted in the Covid-19 period, 6 numbers were free-of-cost surgeries offered to children from financially backward families. The hospital spent around Rs. 1.25 crore for those surgeries. Aster Mims Kozhikode has completed over 1000 renal transplant surgeries till now.

India's one of the best Stroke Centres is in Aster Mims Kozhikode and it has achieved the recognition of the World Stroke Organisation. In addition, it is the best centre in North Kerala for Neuro Surgery, Neurology, Epilepsy Surgery, DBS, Heart Diseases Treatment, Heart Surgery, Paediatric Heart Surgery, Liver Transplant, Renal Transplant etc.