The network recommends children begin partial fasting and gradually increase the period of fasting over the coming weeks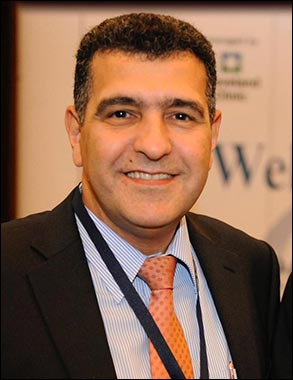 Abu Dhabi, United Arab Emirates - April 21, 2021:
Abu Dhabi Health Services Company, (SEHA), the UAE's largest healthcare network, provides guidelines and advice to help children fast during the Holy Month of Ramadan, emphasizing the importance of beginning with partial fasting for a few hours every day, and gradually increasing the timeframe to the comfort and capabilities of the child.
Dr. Jamal Al Jubeh, Chair of Department-Pediatrics & Medical Affairs, Endocrinologist, Sheikh Khalifa Medical City, said: "Children enjoy replicating what their parents and other influential adults around them do, which is why during Ramadan, they often want to take part in the practice of fasting. The older ones also leverage the opportunity to showcase their devotion to their faith and observe one of the five pillars of Islam. It is important not to push children if they are not ready, but a good starting place is to begin with spurts of mini-fasting for a few hours every day, and as the child becomes more accustomed to it, expanding the hours of fasting."
"It is also imperative to never compare your children to others who may fast for longer hours – doing this will lessen their self-esteem and confidence. Instead, always provide encouragement, praising them when they complete their dedicated hours of fasting and portraying understanding and sympathy when they don't," continued Dr. Al Jubeh.
Dr. Al Jubeh concludes by providing the following guidance for parents with children who are beginning to fast for the first time this Ramadan:
• Explain the meaning of fasting during the Holy Month, including the reason for abstaining from food and drinks and the behavioral and spiritual aspects of Ramadan
• Ensure children receive sufficient rest by putting them to bed early so they wake up for Suhoor and then continue sleep until the morning. Avoid letting them stay up late at night and sleeping during the day.
• Suhoor meals must be light and balanced, including sufficient amounts of fat, carbs and protein, which will ensure the slow absorption of carbohydrates and increase the feeling of satiety for many hours. They should also drink plenty of water to remain hydrated.
• Limit screen time to less than two hours per day and combat the habit of spending longer hours watching TV during Ramadan.
• Keep your child active and busy during the day so they don't concentrate on fasting with light physical activities and house chores.
• Encourage children to participate in decisions about the choice of meals that will be prepared for Iftar and Suhoor and give them little tasks to help in the preparation.
• Lead by example by promoting the breaking of fast with dates and water and the practice of eating slowly with soup or salad, followed by a light main meal.
• If your child has any medical problems, consult his/her pediatrician to ensure fasting is done safely.
• Involve children in charity activities, explaining the reason and providing them with ways to take part.