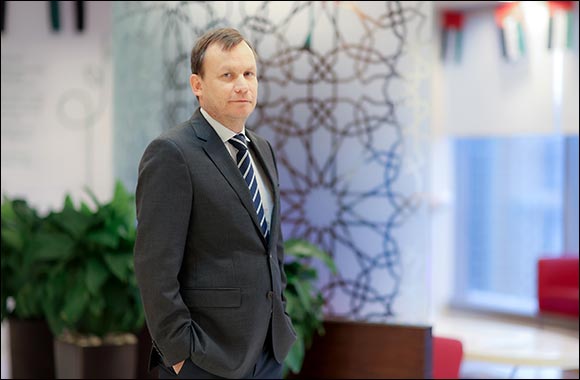 • With the addition of Al Foah and Al Faysal Bakery & Sweets under the consumer business division, total revenues reached AED 665.5 million in the first quarter of 2021.
• Innovation & sustainability continue to be at the forefront of the Group's growth strategy.

Abu Dhabi, UAE, May 4, 2021 - Agthia Group PJSC, a leading regional food and beverages company, today announced its Q1 2021 financial results for the period ending 31st March 2021. The Group recorded Earnings per Share of AED0.069 per share and total revenues of AED 665.5 million, representing 57% and 17% year-on-year growth, respectively, compared to the same period in 2020.

The Group's consumer-business recorded AED 430.5 million in revenues. The net revenue of the food segment, which includes tomato paste & frozen vegetables, bakery, dairy and trading items, increased by 23.5% on continued at-home consumption trend for tomato paste and frozen vegetables in both the UAE and Egypt and the inclusion of Al Faysal Bakery & Sweets post consolidation. Furthermore, Al Foah contributed AED 137 million to the top-line during the 3-month period.

The water & beverage category revenues came in at AED 192 million, with the 5-gallon home and office distribution business growing its top-line by 4% year-on-year, on favourable sales mix and expanded market share. Meanwhile, the Group's bottled water portfolio sustained its market leadership in both volume and value share at 29% and 26% respectively.

Within Agthia's agri-business, revenues reached AED 235 million, lagging the sales of 2020 which was driven by a one-time World Food Program order.
Khalifa Sultan Al Suwaidi, Chairman of Agthia Group, said: "We entered 2021 adapting to the new norms shaped by the traces of an unprecedented year. However, with the company's strong fundamentals, we were able to leverage the opportunities we had to deliver exceptional results for the first quarter of this year. Motivated by this success, we take to the future with great confidence, and are strengthening our protein and Egypt business with a new strategic acquisition in Ismailia Investments (Atyab). This is in continuation of the group's pursuit to becoming an F&B leader in our region and beyond as part of our recently announced 2025 strategic plan."

Alan Smith, Chief Executive Officer of Agthia Group, said: "Our results for the first quarter of this year are a testament to the Group's overall resilience in rising to the challenges of these difficult times. Our agile reaction and robust performance enabled us to achieve an exceptional expansion in our consumer segment, led by positive contributions from Al Foah and Al Faysal Bakery & Sweets. All indications are pointing towards improving overall business conditions for the rest of the year. We remain optimistic but cautious, in light of the seasonality in some of our businesses, reduced tourism in the region, and continued lockdowns in some of our key markets."

This year, in addition to the consolidation of Al Foah dates business in the UAE and Al Faysal Bakery & Sweets in Kuwait, Agthia also announced the acquisitions of Nabil Foods in Jordan and Ismailia Investments (Atyab) in Egypt, which remain subject to obtaining other regulatory approvals, positioning the Group at the forefront of the fast-growing chilled protein industry.

Agthia also published its first standalone Sustainability Report for 2020 to showcase its commitment to monitoring and reporting the Group's environmental, social and governance performance. Looking ahead, the Group emphasised it will continue to enhance its sustainability practices through several initiatives, including its current PET bottle collection and recycling program in partnership with Veolia, a global leader in optimised resource management, which has enlisted the support of more than 1,000 users and collected more than 2 tons of recyclables. Its recent triumph at the Gulfood Innovation Awards, winning the "Most Impactful Sustainable Product" for the Al Ain plant-based bottle, underscores its commitment to innovation and sustainability.

The announcement of Agthia's Q1 2021 results follows the conclusion of the company's 16th Annual General Meeting held virtually on April 8, where shareholders approved a cash dividend of 16.5%, implying a 10% year-on-year increase and equivalent to a total of AED 118.8 million for the year 2020.