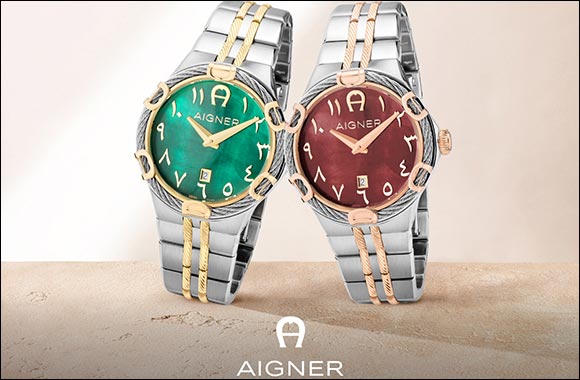 May 11, 2021: A global trendsetter in the world of timepieces and accessories, AIGNER debuts a refreshing update to its collection by introducing a fashionable collection that celebrate the spirit of giving during the holy month.

Timeless and artistic, the collection intrigues with its design. The Arabic numerals on the vibrant green or burgundy dials, encased with a cable design that is meticulously crafted to reflect the essence of the season.

The timepiece comes with a matching elegant jewellery set with mother of pearl pendant and 'A' logo lavishly covered with crystals making it remarkable in its own way.
This EID, delve into AIGNER's exquisite range of timepieces and accessories to create your own unforgettable fashion moments.